---
The procedure below explains how you can use Xnspy to spy on Android:. You can read instant messages and even view photos on selected IM apps. You will be glad to know that you can remotely control the target Android phone in various ways such as:. Xnspy has a keylogger that remotely records all the keystrokes on the target phone on WhatsApp, Facebook, Facebook Messenger, Viber, and Skype. Ok so you will have to install a spy app to monitor an Android device but you must be wondering why choose Xnspy?
We bring you top 5 spy apps, their pricing, features, and compatibility to help you make the decision yourself.
MSpy is one the spying apps primarily designed for parents. Apart from the regular monitoring features, mSpy lets you block websites, remotely lock the device, block inappropriate apps and even view the list of apps installed. Its features are pretty much similar to Xnspy.
The only difference is it lacks advanced monitoring features like call recording. For using some premium features, rooting is required. See Also: Which one is the best. Xnspy or mSpy? Flexispy shares the same features as most of the mobile spying apps available on the market. The best thing about this app is its hidden from the task manager so the owner of the phone will never figure out someone is monitoring them. See Also: Why Xnspy is better option than Flexispy.
Spyzie is more of a parental control app but it can be used for spying on someone, too. Although it lacks some spying features, you can still count on it to keep tabs on someone. Spyzie for Android is available in two editions. Highster Mobile offers a nice set of features at a great price. This mobile spying app has the ability to access messages and data that have been deleted. It has great remote control features, too.
You can choose from 3 plans. All the apps mentioned above offer more or less the same spy features as Xnspy but not all of them are compatible with the latest Android operating systems. Xnspy is the only app among these that supports Android Oreo. They are mostly a scam. Given the features, price, and compatibility, Xnspy will meet your spying needs better than any other app out there. Of course, there are ways to spy on Android without installing a software but the problem is that you can only track its location or perform a few actions.
For extensive spying, you will have to install an app that offers you the opportunity to view and access everything on the Android from a remote location. Home spy on android without installing software. How to spy on Android without installing Software? How to spy on Android without the need of installing a software? Option 1: Android Device Manager You might already be familiar with this one. Option 2: Your Timeline by Google Here is another way of spying on Android without installing a software.
best spyware app for iphone;
someone is spying on my phone;
Phone Tracker;
gps cell phone tracker.
SpyBubble Spy App.
The Advent of Spying Apps Spying apps have existed for a long time and they now come with much better features and stealth monitoring capabilities. Wait, what about the websites that claim to spy on Android without installing Software? Essentials to keep in mind before buying a spy app Physical access First things first, to install a spy app, you will need physical access to the Android phone.
Which spy app can fulfill your needs? Subscribe to Xnspy for Android. You will receive an email containing the download link to Xnspy, activation code and a guide to set up your Xnspy web account. You must have physical access to the target phone to use the provided link to download and install Xnspy. While you are installing the app, you will be given the option to hide the icon of the app. Wait for 24 to 48 hours to log into your Xnspy web account. You will be taken to the dashboard of Xnspy that contains all the controls displaying data from the Android device organized at one place under different tabs.
You can now spy on Android from your computer or phone discreetly. Buy Now. I am thankful that it is available for people like me who are being stalked but cant afford to have my house debugged. My stalkers WANT me to know they are there.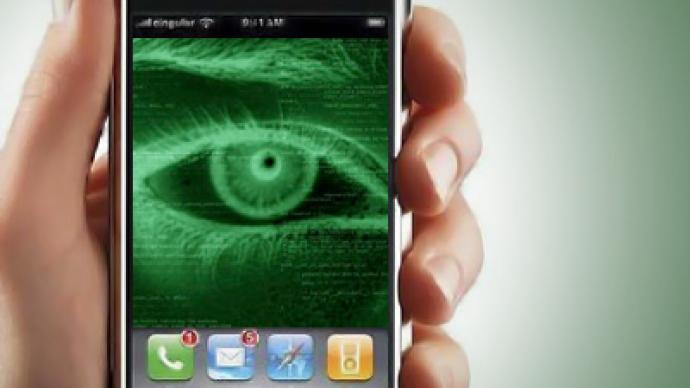 Yes, it's perfectly possible, Sylvie. There must be someone who could come in and check for you? Another neighbor? A friend? I just read what katie said, and that is the point i was making, My neighbour knows exactly where i am and what i am doing in my apt, because when i call the police on her for hammering on my wall at 3 to 5 am every single day for over a year, she tells them lies, but also tells them stuff she could not know, like what i say on the phone, or what i am wearing etc. God speed Katie I know you only read if I found it, but I need to know, is it possible my neighbour in an apartment building,whom has know my every move since I moved in a year and a half ago, put a bug in my electrical outlet, from her side of the wall?
She literally bangs on the wall if I walk bare foot from my bedroom to the bathroom at 3 am. I assume the outlet which is in my living room, which is her living room as well, probably goes through to an outlet in the same position on her side, although probably on a different breaker.. Somebody has been following me for a very long time. I had to do with an immature journal I wrote about a number of people and was given to masses.
Thats crazy. I need help. Can I just call the cops and they something about it? This is happening to me as we speak. I even think my phones tap. Hi James, I've never heard of this. Neither would I think that a phone could generate a loud enough volume. You have recorded these incidences, haven't you? It's the perfect crime- exhaust, sicken or murder a neighbor without ever touching them.
We are no one important, just an accessible, vulnerable target for malicious activity. I find it interesting what Katie said 7 days ago. I too can hear my neighbour. It is a private investigator.
Cellphone surveillance - Wikipedia
I can hear conversaions and I have realised he works for my father. From what I have heard, they have been using even fact of my life to text children to set me up with nonce hunters and put me in prisin. I need to prove this. What can I possibly do please I am desperate and so very upset about this. Police think I am crazy. Personally, I'd dump him, Tee. Tell him you know what he's doing. Explain that is harassment. Ask him if he will let you monitor his phone. Get your own phone reset to factory settings and warn him that if you find spyware on your phone again, you'll leave him.
Set your boundaries. You are not his property. Hi, my babies father did something to my cell phone to where he can listen in on my conversations and see who I am texting. It's getting to the point where I feel like I cannot even have a private conversation in my own home. So one time I left my phone outside and when I spoke to him he indirectly repeated what I was talking about to my mother!
Can you please help me and possibly give me a little advice on what to do? How do you know that she knows those things, Katie? And yes, you must collect evidence, If you can hear her, you can record her. There's lots of advice in the article and in the comments.
I can hear my neighbor in my house and in my car. I'm not sure how's she's listening to me and my kids but she knows personal things like what color my underwear are that I'm wearing. Please help not sure what to do. I called police but they need evidence. Did something else happen four years ago, Sarah? Do you think something brought you to their attention?
Somebody has been watching me for 4 yrs i know its the cops i have called them numerous timesand they say its nothing i have dtones all around my house they follow me where ever I go i have i microphone thong in front of my face at all times im wearing sunglasses now typing this they shine lasers in any room I go into i can take a pic in my house and theres faces and eyes in my walls curtains the drones they have are high tech i can hear same cars go by my house all night long they rewired my cable box at 3 in the morning last sunday ive been to police news paper airport everybody says theres nothimmg they can do im so tired of liv I'm ng like this please help me.
That's weird. Have you tried resetting your phone to factory settings? It's a pain but may sort it out. Well, personally, it's not so important to me, so I'd close the account and set up a new one. However, if you need it as is, I'm not sure what you can do. Take care x. This isn't the only thing that happened. I was added to over middle eastern twitter accounts.
5. You can now spy on Android from your computer or phone discreetly.
Not 1 or 2. I'm a white, past middle aged woman working in IT. My phone turns the camera on by itself so i covered the lens , and I'll wake up in the morning to find it was checking the weather in Turkey. Theres no one in my immediate circle who would play these type tricks on me, so finding the playback added to my concern. Anna, it's possible that when you previously used whatever device is connected to your BT headset, you inadvertently enabled voice record.
If your phone or whatever device is voice activated, you may have spoken the wake-up word, which is why it began replaying. Strangest thing. My bluetooth heaset was sitting on my desk, and I heard voices coming out. It was playing back conversations I had with my husband from last week. I think it means there is a recording and playback device in my house. It was about a week ago that I had the conversations it was playing back, so the bug has storage for a weeks worth of audio.
What do I do now? Follow the advice to keep detailed records, Vicky. I don't know who you could connect with in your area, but perhaps you can find some group near you who can offer support? I cannot find the devices but used a spy app and they appear to all over my house is there anything I can do about it.. I am not good at tech stuff Just want to know is there any way I have been targeted by Police and Mental Health after complaining about repeated Physical assaults in a Mental health.
If you have located evidence, Pat, take it to the police. Get a handyman in and ask him to remove the devices, but first photograph them in situ. What went in, can come out. As mentioned, keep records, logs, photo evidence, video evidence, recordings. Fight back. I know I'm being monitored, don't know why but I am. One morning I took a step on my rug and there was a click coming from my wall, I stood stood on the same spot , nothing! I sat myself on the back of my sofa and started to randomly press down in different places with my feet, the same thing loud clicking noise coming from the wall near to the cable, which has been fitted outside with a white covering in my home.
Now I've noticed every room I go into it's like I've broken a beam as the same clicking sound happens. I've used an RF detector and it's picked up quite a lot. There's bleeping in numerous places, I know who's doing it, I know who they are. The only thing I can think of is they want to break into my house. One night I was in but my lights were off, I heard a squeaking sound on glass then it sounded like someone had scored glass like a glass cutter. I moved off my sofa slightly to hear a man say either She's in or Someone's in.
After that the clicking got worse. If it's the Police snoop away, but I know it isn't and myself and some others who live opposite say they've got a strong suspicion of him and them. Can you tell me what they are using in my home from maybe outside to monitor me.
As I've noticed quite a few small holes in my concrete outside where the beeping is coming from. Could be the wind vibrating the wires, Diane. Even if you haven't got a power supply, you might still hear the noise. Also, you might be one of the people reporting 'the hum'.
It's nearly impossible to see if a high-end spy app is installed on your device on your Spy software on a phone monitors all of your activities and sends these. "Stalkerware" apps let abusers monitor their partner's phones and track Most of the apps someone would use to track someone via a device.
Check it out on Google. My home has no electricity in it everyday I hear an electrical currency coming through the electrical lines which is virtually impossible because there's no electric meter on the pole that hooks up to the electrical line in the house everyday I hear this noise it sounds like an electrical current going through wiring it's a high pitch in a low patch and it's very steady until I copy it in the tones of my voicewhen I copy it with my voice in the tones then it starts sounding like a morse code The High Frequency from a low frequency switching to a different gear it's very annoying because I hear it all the time and a house that holds no electricity could that be a bugging device they could have been dropped in my house and I just didn't notice it when I have the electricity on I need to know.
Follow the links that are listed at the sites as "related", "suggested", "You may also like", ""Also viewed", etc for more variety. Look on Ebay, Amazon, ali-express, and Bang good. Also check Youtube for related things like how to find install, make, a bug.
You are definitely a guy. Never experienced a period in your life have you. Seek help brother. Talk to someone with a couch and a PHD. Also get a pro to show you how to sweep a house, I mean, you could be the victim of subliminal gas-lighting. Lots of info here. There should be instructions with your bug detector.
If not, contact the manufacturer or retailer. I need help to find evidence of phone being tapped , I went to police to make stalking report they need evidence, I know my apt and my car being bugged , I bought spy bug detector did not know how to find them. How do spy bugs looks like need a pic of them and what best teqnique to find evidence. There's tons of advice here, Jam. Read through it and take action to put an end to your worries. I know that my house and phone is bugged my family is always saying yes no go talking to the walI very quiet know they have something in their ea rs that I can't see I just can't find the devices in my home what do I do.
HF, she must obtain some kind of proof. She could install a few hidden security cameras in her own home, as well as outside on the property. Get a bug detector, as suggested above, to check the house and vehicle. She should keep a log of every incident and describe in detail or record the flashes and vibrations. Once she has a substantial body of evidence linking the disturbances to her neighbors, she can go to the police.
They have been inside her house, moved things, she now sees flashes of light, hears clicking noises, is convinced they are tracking her car as they turn up where she goes. Any suggestions? They also fly a drone over her house at night. Hi David, if you can hear them you can record them. Use your phone. As to your second question, if they show up on an RF detector, then they are verified.
However, it may also pick up other RF frequencies from elsewhere. Depends where you live and how the building is configured. If they are in your apt, then the signal will be super strong. Is it possible to record these RF singles. And amplify the mghz then return them to the source? And is there away to objectively verify that my apt. Is being bombarded with RF signals?
Borrow a portable radio, Target. If you have a cellphone and think it might be compromised, reset it. There are many suggestions in the article and in the comments. For someone that has no money to buy service's or devices to help detect hidden cams, mics and other things. Without going to the police where would anyone suggest to get help. Hello what does it mean if a green light flash on your wall and goes out every now and then. Hi Mary, use a bug detector and get your phone checked. I just got this phone not long ago. No one can ever hear me, it started making a strange sound when connecting to people I'm calling, and most of my calls are attempting but not going through.
I downloaded an app and it keeps say Mic recording detected. Thanks Bev but I'm done we been broken up for 4 months now and I don't want to be with her anymore she doesn't trust me and I never cheated on her plus it's just to much going on when we first got together she cried and told me how her older brother use to touch on her and how him and the cousin had sex so I'm thinking like she doesn't deal with him like that he gets out of jail she all cool and friendly with him and the cousin he suppose to had slept with is to which freak me out.
But she doesn't trust you, and probably never will. You'll both need to put a lot of work into this. She must promise not to bug your apartment. It's unfair and uncalled for. Hope it works out for you, Anthony. No she is not the sad part is she ran and told her family that I was cheating on her after moving her into my new apartment taking great care of her I said they can think what they want the fact of the matter is why are you recording me now I don't want to stay in my apartment anymore cause I feel uncomfortable.
My girlfriend put a voice recorder in my apartment and I told my family I had a feeling she was doing something so I had my homegirl stop by and act like we was doing something and the next couple of days she exposed herself by confronting me about it now I feel nervous about living in my apartment. Are you sure it's not some odd acoustic effect, JL? Sometimes sounds and voices are carried by weird little air currents. I have serious issue with some people that live near my house. It sounds like they are using a wireless listening device.
I can hear them clicking on this machine. It sounds like it has a microphone on it because I can hear their voices. I want to find them down and call thee police on them. They are really being annoying and they really need to be locked up. I would like to know if anyone knows how to track these devices. Sounds like an electrical fault, Mark. Phone an electrician for advice.
Might need to get your household wiring checked. I have an unusual situation and I'm not sure if it's related to some type of bugging device. I have a ceiling fan that runs off of a remote and a night stand that has a small light underneath it. When I turn on the light for the ceiling fan the nightstand light comes on as well. I agree, thehands. I'm glad you made this point. I have frequently wanted to mention it, but not able to address individuals directly, as I expect you can understand.
I strongly suspect that some of the people commenting on this article have paranoid schizophrenia. I have a friend with this disease; it can distort reality to such an extent that you end up suspicious that everyone is part of a "conspiracy" against you. For anyone who is reading this: If you feel like you're constantly being monitored no matter where you go even if you move , or that complete strangers frequently make comments about your private life even though they would have no way of knowing, then please see a psychiatrist.
It could be that you're actually having auditory hallucinations that people are talking about you. These paranoid hallucinations can seem extremely real to the point that most people who have them are convinced that the problem is external. There is treatment for this, though. Even if you are really being monitored constantly, it's worth going to a mental health professional just to rule this out. Jacqueline, have someone 'clean' your computer, tablet and phone.
Make sure you have computer security, such as anti-malware, in place. My landlord is so sneaky. I have no idea why he would want to put a listening device in my apartment but too many things happened that caused me to be suspicious he had one in there. I tried something suggested by another tutorial using a cell phone to pick up RFs.. I got positive results inside my tv cabinet my cell phone clicked loudly. I did this once in the middle of the night and then again in the early morning I got the same response.
That's the only place in the apartment that responded in my search. I suspect he also had a camera because early evening I left my apartment to run some errands and when I arrived back home a couple hours later I checked again and the loud clicking was gone. He must have seen me via camera and entered my apartment while I was gone.
He has avoided me like the plague since that time. It's so creepy and disturbing. I have no idea why he'd want to spy on me. Thanks I'm a victim, my stepfather has monitored me and I down loaded a buging device finder and I found 2 places in my place I rent off him so he has access and I think he did it before I moved in hear there is also a GPS device I have to find on my truck, and my Neighbors know things they aren't supposed to know. My situation is very very bad but your article really really help me out a whole lot and I'm going to be able to get to the bottom of this especially before I move thank you very much for your article and I'm sure you've helped a lot of people.
Read through some of the suggestions in the comments here, JD. Something may chime with you. I know someone is bugging me because when i walked to living window both of my neighbors porch lights come on,they come outside when i go outside and my conversation are being leaked.
Its no way in hell someone should know what im saying and doing in my house. I used a spy detector and it beeps by the icebox and the medicine cabinet but i don't see anything odd. Any advice? Now for the past month there has been a constant buzzing noise that is driving me crazy. It gets louder than my TV at times. After yelling at it to shut up it slowly subsides for awhile but then comes back on.
I know there is a hidden camera in here somewhere I just haven't found it. Hi Deborah, why don't you install a hidden camera? Also use a bug detector to locate hidden devices. Remove your mirrors to check behind them. Keep a record of everything untoward and also make a recording of the buzzing sound. I'm going to delete your message as you have included your email address, and that is never a good idea :. Yep, in most cases. Mine was definitely a 'he'. Great questions ADA. I'm not sure about devices placed in awkward places in vehicles. I'm pretty sure that there are plenty of unobtrusive locations where most devices would work.
In vehicles, it is usually a tracking device that is used, so it would depend a lot on the strength of the receiver. I've had a quick search for electromagnetic disabling devices, but can't see anything. It's possible to shield against electromagnetic spying but that would interfere with many household appliances and internet access. Great info and wow such a myriad of examples of intrusion. My query is related to automotive surveillance. Also, are there any electromagnetic ways to disable existing devices in a home?
Say, if it were newly purchased and empty of all electronic belongings? Cover up the cameras on your laptops, phones and tablets with bits of tape. The images should stop after 24 hours. If not, contact your service provider's helpline. I used app called phyphox Google play on my Android device. It is the best app for frequency analysis none can even compare and totally easy to use free no ad nor abusive permissions.
Use the Doppler effect feature set the frequency range to 10 Hz by default and the base frequency from default and up to Hz. U can record and send the result and screenshot as well. This is one way to document for factual evidence. Well I have been researching a lot. Read a lot here to help me along. Some new pointers to aid. I live in 4th floor apartment. My room never used to have this high pitched frequency. It's only in my room. I suspect some device but in process of validaing. I have issues also with below neighbors transferring rooms in sync of my. Also foot traffic is high like routine.
I have been observing also in public being followed. Also distinctly seem aware to my habitual paths I traverse. A few time encountered high end UAVs following even one in broad day. They seem well funded and resource. They don't try to be secretive as much since I am aware and demonstrated I was.
2. TheOneSpy.
phone spy nokia.
How to Find Spy Devices in Your Home, Car, Cell Phone, or Computer!
Spy Phone App.
can galaxy s6 read text messages.
Just Always be respectful still and do what I do. I first speculated this months back with my little rf gyro helicopter I would fly indoors in apartment suddenly started losing contol signals in or near my room usually ending with crashing. That was fist sign. I have the high pitched noise seems multiple areas celing. I used a Doppler frequency audio app on my Android discoverd only high pitched detected when in Hz nothing in 7 or lower until normal range of detection in 1 and 2.
Likely if I am the point where I just am annoyed by sleep disrupting side of things. I will look into water pipes but my experience tells me otherwise. I am tech savvy with no issues with being monitored in phones or computers. I have had similar in past but learned how to prevent. Today I have friends who seem to be subject to some tampering in their networks by well funded people. Usually if they are good will be hard to detect as the make the highest effort to go unnoticed. Usually by gaining access through a any app initially until more depth contol can be integrated.
I use airplane mode a lot. Beaware smart TVs as this is a newer device that grants audio video monitor even with the TV in off or standby. When in doubt unplug it or take out power source. If they are in ur cell or pad a factory reset doesn't always doesnt delete and reflash the system partion. So I probably won't solve intrusion on bit. Don't leave ur computer internet cable always in ur home system or turn off WiFi laptops whenever not using it.
Get ur devices setup to be secure by a knowledgeable person. Good luck. In the case of this type of circumstance. I would say don't worry about it or let it affect u if possible although at times it was especially stressful early on and baffling discovering the degree by in large of and what I had to accomplish to learn of everything regarding the effects of awareness but be smart about it.
Find the tools and support and figure it out or do what is utmost right. I wish find Peace of mind I hope for you all a life better lived without all this crazy around us. See of remaining comments. Other product and company names shown may be trademarks of their respective owners. HubPages and Hubbers authors may earn revenue on this page based on affiliate relationships and advertisements with partners including Amazon, Google, and others.
HubPages Inc, a part of Maven Inc. As a user in the EEA, your approval is needed on a few things. To provide a better website experience, turbofuture. Please choose which areas of our service you consent to our doing so. Bev G more. Reasons that someone may be spying on you include: You own a company. You have an important, responsible, or secretive job.
You have attended confidential interviews or meetings. You are a scientist, politician, journalist, witness, attorney, judge, police officer, or local government official. Your partner or spouse believes you are having an affair. You are getting divorced. You are petitioning for sole custody of your children. You are a suspected activist or terrorist. You have logged in to certain websites. You file for disability or workers compensation. Your neighbor hates you. Your friend, neighbor, or relative is under suspicion. You have recently made a substantial insurance claim.
You are very wealthy or possess something valuable. You are a celebrity. You are the victim of a stalker. Someone believes they can get ransom money out of you if they access or capture your personal information. Someone wants to take and use photos of you or members of your family—perhaps for profit or revenge. How to Detect Hidden Cameras in Your Home These days, cameras are so small they might be hidden anywhere to spy on you.
Grab a cardboard tube—a roll of paper towel is ideal. Hold the tube up to one eye and close the other. Turn on your smart phone's flashlight, or use a regular flashlight. Now slowly scan every inch of the room. You are looking for a tiny light with a halo, which is the reflection of the camera lens. Walk around the room and listen for electric interference snaps, pops, cracks, or buzzing. These noises may indicate hidden electronic devices. One thing to think about is the bug's power supply. Some run on batteries, and as a result, they have a limited lifespan. If someone wants to listen to you constantly, they'll need a device with a steady and dependable power source, so always pay attention to visible wires that may indicate a hidden bug.
A bug might steal power from other devices. For example, some can hide in a USB cable and draw power any time the cord is plugged in. When the house is empty and traffic noise outside has subsided, walk around and switch off all electrical appliances, such as the refrigerator and computers. Be still and listen.
Walk around the house quietly and listen out for any soft buzzing or bleeping. Track down the source. Electric switch plates are a favorite place for bug installations. Check every switch plate and wall socket by first looking at it and then trying to move it. If it has been recently disturbed, may be visually out of alignment or loose. Turn off the power, unscrew the plate, and see if there's anything behind it that shouldn't be there.
Check your smoke detectors, wall and ceiling light fittings, ceiling tiles, clocks, and lamps. Warning: Don't go poking screwdrivers anywhere near live electrical wiring. Look out for paint discoloration on walls or ceilings. A small, circular mark may be an indication of a micro-camera or listening device. Check the baseboards for bumps or signs of disturbance.
Spy on a Phone's Surroundings
Use your flashlight and hands to thoroughly examine every piece of furniture. Run your fingers along out-of-sight edges. Turn the furniture upside down. Look carefully for small holes in upholstery. Take notice of tiny patches of white dust from dry walls on baseboards or on sills. See if you can determine where it came from. It could be debris from the installation of a tiny pinhole camera. Examine every ornament and other innocuous objects in a room—pictures are good places to hide devices, and so are pillows.
Try all the door locks to make sure they feel and work the same as usual. A lock that has been tampered with may exhibit stiffness, sticking, or feel very loose. There are two types to look for: Monitored. These cheaper models collect and store data inside the device to be accessed later. When your car is moving, the tracker collects information about where you go to be downloaded manually later. These are more likely to be found on the exterior of your car. This is the most likely spot for a tracker, since it's the easiest place for a person to place a device.
Use a flashlight and a mirror on a pole to really observe every part of your car's exterior: in wheel wells, under the chassis, behind the bumpers, behind the side mirrors, etc. Check under the hood. It's less likely a device will be there since it's not as easily accessed and the device will be exposed to higher temperatures, but check everywhere: on the underside of the hood itself, behind the radiator, around the battery, air ducts, etc.
Search the interior.
The first thing to notice is if there are any mysterious wires connected to your data port. Check the glove compartment and under your seats. Use the flashlight and the mirror to look inside vents. Check the trunk. Look around the spare tire and elsewhere. Don't forget to check for something attached to the underside of the door itself.
Use an Electronic RF Sweeper You can use an electronic RF sweeper to find out if there is any inexplicable wireless or cellular activity that could lead you to a bug. If you see sudden drops in your phone's charge when you have not been using it, or if you find yourself suddenly needing to charge it more often, this may mean that the battery is being depleted by someone who's remotely activating your microphone or accessing voice or text messages. Does your phone seem to have a mind of its own? If it turns off and on by itself or won't shut down or hesitates before it will , makes noises especially a pulsating, static noise that hints that the mic or speaker is active , randomly starts installing apps, or if the light is still lit after you shut it off, this may mean someone is controlling it remotely.
Do you hear a lot of interference on the line? This could be caused by a bad connection, but it's also a sign someone is listening in, as some call recording software mimics a conference call. Do you hear blips and pops from computers, phones, televisions, and radios? Since phone transmissions often interfere with other electronic devices, and many phone tapping devices use frequencies that might interfere with your electronics, if you hear electronic echo or static coming from devices when you're not on your phone, it might indicate remote activity.
Is your phone warm, even when you haven't been using it? This is a sign that the phone is working and depleting the battery. Do you get SMS text messages that look like random, meaningless strings of numbers and symbols? This may indicate fumbled attempts at coded transmissions. Have you seen an unexplained jump in the cost of your data? If your phone bills shoot up for no apparent reason, someone else may be running up your data bill.
What to Do If Your Cell Phone Has Been Hacked Keep in mind that these signs might only mean that you need a new battery, regular transmission of data is being interrupted by a poor connection, you need to call your provider and argue about the cost of your plan, there was a glitch in the hardware or software, or your phone is on the fritz. Look for suspicious software or apps. If you use a file explorer app like ES File Explorer, look in your message, email, and image folders. Jailbreaking apps often use GPS to monitor your location and send reports via data roaming, so huge data bills are another thing to look for.
Before you delete anything suspicious, double-check to make sure what it is. Block Spy Apps With an Antivirus App Even if you already have antivirus apps, it may be time to upgrade or find a better one.
How to spy on Android without installing Software?
Do a Factory Reset Resetting any phone to its original factory settings will get rid of any spy software there might be, you must make sure to back up your data first, or you'll lose it all. Check Data Usage Spyware apps take data from your phone and send it to someone else the person who's spying on you.
Android To check your files to see if there's anything suspicious Don't delete or remove anything before you know what it is, though, and if you're not sure, then get advice from an expert on proper deletion methods. Indications of a line tap are volume changes, minor drops i. These occur when two connectors are hooked up, such as a wiretap to a phone line. Listen for anything unusual as you hang up the phone. Is your telephone making odd sounds when it not in use? This would indicate that the phone itself is being used as a listening device. In other words, it is acting as a microphone and will pick up any conversation in the room.
If you can hear a dial tone even when your phone is on the hook, this is a sign that it may have been tapped. Silent phone calls when you pick up but it sounds like no one is there may mean that the phone has been hooked up to a slave device. Listen out for electronic sounds like buzzing or high-pitched beeping.
At the same time, silent calls are common these days and usually caused by computer error, so by themselves, they are not cause for concern. Signs Your Computer Is Being Spied On It suddenly starts working very slowly, and functions that once happened quickly are taking a lot more time. This in itself is not an indication of spying malware; most older computers slow down over time. Your mouse moves with a mind of its own: opening, scrolling, and closing apps and docs.
Your online banking accounts show missing funds or charges you don't recognize. You get confirmation emails from stores about payments for things you did not order. Apps open randomly or you find things open that you didn't open yourself. These programs allow someone to view your activity on your computer, see your desktop, run applications, change your settings, and access your data.
These were designed to allow IT administrators to manage and oversee a company's computers, but anyone can use them. If you find something you don't recognize, do a search to find out what it is, and also search for proper methods for uninstalling them. Check where your iCloud backups are being sent. If they're being sent to a third party, you'll want to know about it. Check your History. On your search browsers, you can look at the History to see which sites have been visited.
You can look at History to see if anyone else has been using your computer to look things up, and you should also know that anyone who has access to your computer can see where you've been on the internet. Saving this record of your viewing history allows web pages to load faster when you return, but deleting the History means no one can see where you've been. Google "how to view browsing history on [insert name of your device]" or "how to delete browsing history on [insert name of your device]" to learn more.
Open your Task Manager. If you see something that looks unfamiliar, Google it to find out what it is.
How to spy on Android without the need of installing a software?
For example, Lanschool which is listed as Student. To stop it temporarily, you might be able to right click to end the process, but usually it needs to be uninstalled properly in a multi-step process. Look for keyloggers. Keyloggers record everything you type, including passwords. Check your Task Manager or Activity Monitor. Check your ports. Ports are virtual data connection points through which computers share information. If someone is monitoring you remotely, there will be an open port enabling the data transfer.
Identify the TCP connections. Identify outbound connections by using a Transmission Control Protocol TCP which shows all the connections from your computer to others. You can download a TCPView program to make the process easier. Computer Counter-Surveillance Techniques Reset your wireless router. Anyone who can access your wireless router can also monitor your activity. Use a different network. Sometimes, a person hopes you'll do the same things you always do.
They might be using a keylogger program that can only upload data to someone else on the same network. Use end-to-end encryption. With E2EE, only the communicating parties can read the messages. No third parties can decode the data. Install your own email-tracking software. Use counter-spy tactics by installing programs like ReadNotify or GetNotify to see when and where each of your emails was opened and for how long, or if it was forwarded without your knowledge.
Use encrypted email. Switch to an encrypted email client so that only the people you send email to will be able to decode it. Put a sticker over your camera and keep a cordless jack inserted into your mic port. Change your passwords. Warning Signs That You're Being Watched If you believe you may be a target for a covert operation, the first thing to do is look for evidence that someone is watching or listening to your private conversations. Here are the warning signs to look out for: Someone you know your partner, a colleague, or neighbor may inadvertently let slip something that you said in privacy, that they could only have overheard.
If you question them, they will glibly deflect you by saying they guessed, that someone else told them, or that they made an assumption. Don't argue or pursue the point. A stalker likes his victim to be aware that he has access to private conversations—it adds to the fear-factor—and he will often find ways to let you know you are being watched, followed, or listened to. If your home was broken into or burgled, even if nothing significant was taken. You may not even notice if a door was left open or a window forced and you won't ever notice that someone has been inside your home.
Make sure your children tell you if they discover an unlocked door that isn't usually left unlocked, or an open window downstairs. If You Believe Someone is Entering Your Property Some commenters have mentioned that they believe someone is entering their property when they are not at home, or at night. Tune your radio in to a silent spot at the high end of the FM band.
Carry the radio around the room. If it begins to make odd sounds such as a high-pitched squeal, move it until the sound reaches its loudest pitch. That should be the source of the transmission. In most countries and jurisdictions but laws and policies vary from place to place You don't have any right to privacy in a public space. However, a private citizen is usually not allowed to record another person without their knowledge or consent. It is illegal for a private citizen spy on someone via a hidden camera in a private space.
A person is allowed to hide cameras in their own home or property, even if they don't warn you about their presence. If they have a valid reason for installing a camera, it will likely be deemed legal. In many states, it's legal to record a conversation in which you are involved without the consent of all the others involved in the conversation. However, in many states it is illegal to record private conversations unless everyone involved gives consent. It's legal for someone to place a GPS device on a vehicle they own or on their own property. It is illegal to install spyware on someone's phone or computer, but there are exceptions to this rule.
If it's a work computer, your employer might be allowed to install certain types of IT software, for example. If you ever gave that person permission to use your phone, computer, or car, and you discover later that they installed spyware after you gave them access to your device, it may not be deemed illegal. If you ever give someone your password, then you basically lose the right to claim they behaved illegally by using it. It's legal for someone to hire a private eye to watch, follow, or listen to you, as long as the spying is done without breaking any laws.
Questions must be on-topic, written with proper grammar usage, and understandable to a wide audience. Question: Can a listening device be triggered or alert the owner of the device if certain words are picked up or spoken? Answer: I'm pretty sure that's the case, given the fact that smart home speakers operate on a similar basis. Helpful Answer: He has probably bugged the gifts he's given your child. Question: I hear there's an app for smartphones that can detect spying devices. Is it worth trying? Answer: Yes, there are apps for both Android and iPhone that can detect the magnetic pulse of a device and the tiny light of a hidden camera.
Helpful 8. Question: I moved into my place a couple of months ago. Answer: It is very possible that there are hidden devices in your apartment. Helpful 6. Question: I think that a friend of mine has bugged my room. Answer: If she is your friend, then why don't you ask her? Question: My RF detects a lot of activity around my water faucets. Answer: An RF scanner is designed to pick up radio transmissions and it is very possible that certain frequencies are enhanced by your own property's plumbing and electrical systems. Question: My locks are loose, and I always hear cracking and other noises in my place.
Answer: Only by being there yourself, and that might be dangerous. Helpful 9. Question: I heard noises coming from my TV at 4 am and I'm sure that I've been hacked or being spied on. Answer: It's more likely to be updating itself. Question: What do you do with a tracking device if you find one? Answer: First, disable it by removing the battery.
Question: I can hear my husband and another women whisper back and forth. Answer: Reset your phone to its factory settings. Question: For several months now the same three cars pass my house when I walk out no matter what time. Answer: Coincidence? Law of Attraction? Similar cars? Take photos. Helpful 7. Question: Can I be seen by neighbors through my walls? Answer: Yes, but thermo imaging cameras are very expensive and don't provide any detail.
Question: I'm pretty sure a PI is using a combination of Logitech Alert connected to the electric wiring system, with the Security Spy program running it all. Answer: Like I tell everyone, you have to keep photographic proof. Question: What can be done if I found an SD card where someone has been recording my kids and family in the bathroom?
Answer: Go straight to the police with the evidence. Don't wait. Question: If someone thinks it's OK to monitor you without your knowledge and passes the data to others, what are the safest steps for taking legal action? Answer: It depends where you are in the world and everywhere has different harassment laws.
Helpful 5. Question: Will law enforcement watch someone just for using drugs? Answer: I would guess if they think you might be dealing, they will take an interest in you. Question: How can I find out what's connected or recording? Answer: Use the tips given in the Helpful 2. Question: My ex always knows about conversations I have had with other people. Answer: He may have hacked your phone or added a spying app. Helpful 4. Question: I've had a stalker for over 2 years now. Answer: You have to collect proof. Gather proof. I cannot say this often enough. Ensure he cannot break in.
Make sure there are security locks on windows and doors.
What is mspy?
mSpy is a global leader in monitoring solutions dedicated to satisfying end-user needs for security, safety and convenience.
How it works
Use the full power of mobile tracking software
Monitor messengers
Get the full access to chats and messengers of a tracked device.
Contact us 24/7
Our dedicated support team can be reached via email, chat or phone.
Store your data
Securely store, backup and export your data.
Monitor multiple devices
You can simultaneously monitor smartphones (Android, iOS) and computers (Mac, Windows).
24/7
24/7 global customer support
mSpy treasures every its client and pays much attention to its customer service 24/7.
95%
95% customer satisfaction
Customer satisfaction is the highest priority for mSpy. 95% of mSpy clients declared to be satisfied and ready to reorder our services.
mSpy makes customers happy
Once I've tried mSpy, it has become an invaluable part of my life as a parent. It lets me be updated with what my kids are doing - this way I'm sure that they're ok. I also like that I can adjust settings, deciding which contacts, sites or apps to block or allow.

mSpy is a nice app that helps me take full charge of my child's internet activity. I can also block any suspicious contacts, if such occur. A nice choice for modern parents.

Safeguarding kids is of key importance for every parent. And mSpy helps me keep an eye on my daughter when I cannot be close to her. I highly recommend it!

My son is on his phones 24/7, and sometimes I just need to check that he is not doing anything bad. mSpy lets me be updated with everything he handles with on a regular basis.

I've looked for a nice app to keep an eye on my kids when I am not around. And a friend of mine recommended me mSpy. I like it! It helps me guardian my children in the stormy sea of internet.
Owen, USA

Elijah, Canada

Ashley, Fance

Aiden, Germany

Emma, USA
Endorsements
The app is ostensibly intended for legal monitoring use, and there are certainly legitimate reasons to install the software. Companies, for instance, could inform their employees that they're surveilling company phones for security purposes
The Next Web